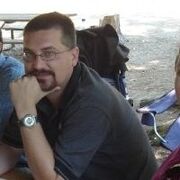 Daniel R. Anderson, Ph.D.
(born in 1944) is a content consultant for the first three seasons of Blue's Clues and is part of a faculty called the University of Massachusetts Amberst. Anderson was also involved in other shows like Sesame Street, Gullah Gullah Island, Allegra's Window, Bear and the Big Blue House, Captain Kangaroo, Go, Diego, Go! and The Wubbulous World of Dr. Seuss. On Blue's Clues, he is often credited as Dr. Dan Anderson
Credits
Ad blocker interference detected!
Wikia is a free-to-use site that makes money from advertising. We have a modified experience for viewers using ad blockers

Wikia is not accessible if you've made further modifications. Remove the custom ad blocker rule(s) and the page will load as expected.