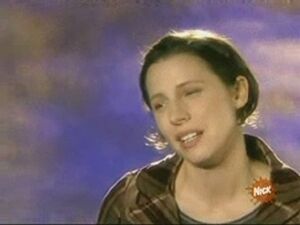 Traci Paige Johnson is one of the creators of the show. She does the voice for Blue. She was also one of the directors of the show.
The reason why she took the role was because out of her own crew, her barks sound more like a dog as revealed in the Blue's Clues tenth anniversary special.
Episodes Johnson Directed
Blue's Story Time
Blue Wants to Play a Song Game!
Blue's News
What Does Blue Want to Build?
Blue's Birthday
Blue's Big Treasure Hunt

Ad blocker interference detected!
Wikia is a free-to-use site that makes money from advertising. We have a modified experience for viewers using ad blockers

Wikia is not accessible if you've made further modifications. Remove the custom ad blocker rule(s) and the page will load as expected.